Art Exhibit -Popup Shop Weekend
The Designers Studio 160 Tycos Drive, Suite 2-136, Toronto, ON is the place to be this weekend for a joint collaboration with Looks Kouture and Rtistickotoure where we showcase our passion for fashion and art. Everyone is required to wear a mask or one will be provided at the cost of $2.00. Hand sanitizers and gloves will be mandatory and will be provided to our guests.
See directions here to 160 Tycos Drive, North York, On
---
Van Gogh Immersive Art Exhibition Toronto
Now in Toronto till November in the historic space that housed the Toronto Star's printing presses at 1 Yonge Street — transforming the industrial into the magical. 600,000 cubic feet of projection animating the Van Gogh's oeuvre. Giant projections that highlight brushstroke, detail, and colour as you have never experienced them. Here's a summary of the experience. #ImmersiveVanGoghExhibit #VanGogh
---
Portaging Algonquin Canoe Trip
Video of our Portaging Algonquin and Canoe Trip in Ontario Canada. Canoeing in Wilderness, amazing sunset and magical morning moments on quiet secluded lakes. Cant wait until we see you again Algonquin!
---
Wolff Apparel SALE!
Channel the spirit of The Wolff with new apparel designs including the brand new "Social Distancing Champion" series! Check out the store now
Drive through empty streets to Downtown Toronto Scotiabank Arena from Vaughan ONTARIO
Driving through empty streets from Vaughan to Downtown Toronto – CN Tower Scotiabank Arena – Highway 400 South, Highway 401 West, Highway 427 South, Gardiner Express Way East Rogers Centre, CN Tower, Scotiabank Arena
---
The Labour of Love Exhibition, The Freedom Factory Gallery Toronto
The Labour of Love Exhibition runs from February 1 to February 20th. Two of my paintings are displayed here together with the work of other 20 local artists. Go check it out at The Freedom Factory 22 Dovercourt Toronto Ontario.
To find out more about this amazing gallery go visit their webpage:
https://www.thefreedomfactorytoronto.com/
---
Pilot for a day! Flying the Boeing 737 Simulator!
What a great way to start the year! On Jan 1st 2020 we took turns at flying into the 737 realistic simulator. We practices takeoffs and landings from Toronto Pearson Airport, Anchorage Alaska and JFK, New York. As expected for unexperienced pilots like us, the landing was he most challenging part, especially maneuvering the ruder efficiently once on the ground.
Here is a link to Threshold Aviation Simulator page:
https://www.thresholdaviation.com/737-airliner-simulator-packages/
---
George Lucas here I come!
432 Park Avenue is New York's 5th tallest building at a height of 425 m!
Scratch that! The only interesting and intriguing part about 32 Park Avenue in New York's overlooking Central Park trendy residential building is that unit prices start at 7 million for a modest one bedroom and go up to 96 million for a Penthouse unit! But it's all worth it. You'll be neighbours with JLo, Alex Rodriguez, Saudi billionaire Fawaz Alhokair, George Lucas, The Rock and more. See link below about Gerge Lucas' purchase:
https://nypost.com/2019/11/06/george-lucas-tours-27m-condo-in-famous-manhattan-building/amp/
---
New York rats: Alcohol can solve problem, say officials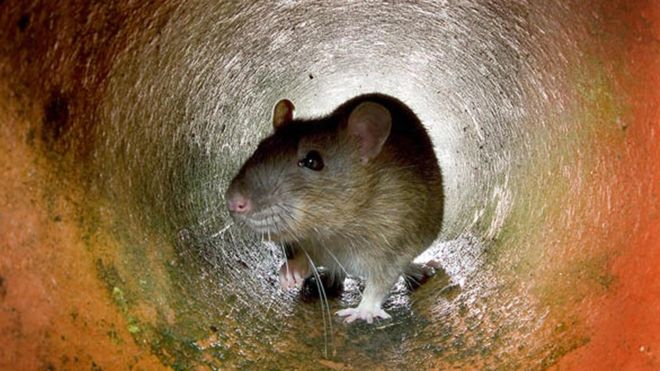 A machine, a trap door and a pool full of liquid alcohol. That's the latest weapon in the war against rats, say officials in New York.
How does it work?
In effect, it's a bucket which lures rats and then sends them to their death.
They're knocked out by the liquid and "drown eventually", according to Anthony Giaquinto, the president of Rat Trap, who import the device.
The rodent dies in the tank – which can hold up to 80 rat carcasses.
During a demonstration of the machine sanitation workers opened the container, showing several dead rats floating in a green liquid.
In a month long trial in Brooklyn a total of 107 rodents were lured and killed.
The rats are attracted with bait by a machine and sent through a trap door straight into a pool of alcohol-based liquid.
It's one of the most rat-infested cities in the US, with rodents moving around through rubbish and train tracks and causing chaos for many residents.
New York's rat problem
In July 2017 the city announced a $32 million (£26 million) program to cull thousands of rodents by installing rat-resistant bins.
And they also trialled a liquid bait that could make rats infertile.
But these past methods haven't worked.
Reported rat sightings have soared by almost 38% to 17,353 last year, according to OpenTheBooks – a non-profit watchdog group.
This new solution has been described as "humane and environmentally friendly" by Brooklyn Borough President Eric Adams.
He added it would be rolled out in some of Brooklyn's most rat-infected districts.
But some – such as animal rights group Peta – say this will be "cruel and frightening".
"New York's alcohol traps will kill rats on the spot, but they'll do nothing to curb overall rodent populations, which rebound when animals remain fertile," says Elisa Allen, Peta's director.
"So drowning – like poisoning – will be ineffective in the long run."
See original article here:
https://www.bbc.com/news/newsbeat-49606677?ns_mchannel=social&ocid=socialflow_facebook&ns_source=facebook&ns_campaign=bbcnews&fbclid=IwAR0U_5808kyzHwWonDNY9HZtnL_-B0iwl8n6FxboxPIflptUK9WV-EKVrQk
---
Touch Me – Official Music Video (directed by Criss Wolff) OUT TOMORROW
It has been a pleasure working with such talented team to bring this project to a successful end. My most recent work directing and editing this official music video out tomorrow.
Nicolle and Paul Panait – TOUCH ME by Dj. Magnum (Official Music Video – Teaser)
Planeta Mix Records
Directed by Criss Wolff
Cast: Paul Panait Ivana Maslarda
Paul Panait Socials:
https://www.facebook.com/paulsingerar…
https://instagram.com/paulpanaitofficial
https://twitter.com/PAULPANAIT
Subscribe for updates on music videos, interviews, performance videos, etc.
Nicolle Social:
Dj. Magnum Socials:
https://www.youtube.com/user/DeejayMa…
Criss Wolff Socials:
https://instagram.com/criss.wolff
---
And there needs to be a Naked Cowgirl
The naked cowboying it's a legit and well organized business. There are several performers who operate under the name and they are all licensed franchises. Naked Cowboy's other performers are licensed to operate as Naked Cowboys or Naked Cowgirls, and also perform around Times Square. The real Naked Cowgirl and the wife, Patty Cruz, is a former belly dancer who although hesitant at first to don a white bikini and hit the streets of New York, she is now fully comfortable with the idea. Read here an article from 2014 – the women who married the Naked Cowboy:
https://www.huffpost.com/entry/naked-cowboy-wife_n_5669760
A day in the life of Naked Cowboy
---
Lake Huron Boat Ride – New video on YouTube!
Twenty20 Photos
Twenty20 is just another photo app. However here you can enrol your photos in thematic challenges get voted for and sometimes even win! Your photos may get a few bucks here and there sent to your PayPal account, so its all not that bad. Go check out my profile and maybe you'll create yours…. and vote for my pics:
https://www.twenty20.com/crisswolff/photos
---
---
Nice, Cote D'Azur Hop on Hop Off Bus – full experience in 8 minutes
A five minute recap of Nice's Le Grande Tour – the go round town hop on ho off bus. Crank up the volume, sit back and relax, no bumps.
For the Love of Ocean!
Here is the updated CrissWolff Ocean Photo Gallery:
---
Criss Wolff on Youtube
Check out Cris Wolff YouTube Channel – Earth and Time Travel. Here we post most of our travel videos. Europe, Hawaii, Central America, Caribbean and more. Go to YouTube by clicking the link below: